Need for Speed Heat | Console Gaming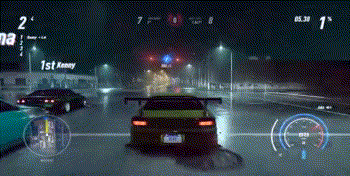 The racing game Need for Speed Heat performs very well. It has the some of the finest graphics and sound found on the PS4. Start off by racing at day she n the sun comes up. Then as night comes get your crew together and get more wild. It comes with multiple tracks. Mostly located in unique areas. This is a console game that has been around for many years. But Need for Speed Heat adds more drama. One of the most recent versions is Need for Speed. This involves chases with police and are fast and thrilling.
The purpose of the game is to complete a series of races. All of witch lead to the final championship race at the end. Watch for patrol cars in Palm City. There is a map with new events that the player can unlock. It takes mainly winning at events to achieve this. Playing this on the Xbox has just as good effects as the PS4. Your able to buy new cars as you earn points playing. These cars are some of the best you can find. They are available in different colors, and have decals available on them.
This is played great on the Xbox and you'll see racing better then before. The car choices are very wide and will keep you busy. With Acura, Ferrari, Lamborghani, and Corvettes featured for them. They come with wild colors, racing stripes, and high performance options. All used together to build a car that outperforms the rest. In Need for Speed Heat get to know Palm City. A place where racing is done by day, but gets dangerous at night. The driver can try to advance to each level earning points.
These are then used to get items in the store. The way the driver races is with other local racers. It's them that the race is done using the newest, fastest cars out there. The driver gets to use his skill on many courses. . The views are great and you get to move ahead by winning. This can be played on most consoles including switch. While playing Need for Speed remember the races are fast. With going through tunnels and around tight corners. You have to have skill to keep it going to the end. The way to race best is by going fast and not crashing very much.
Going to all the different tracks will keep you busy. While racing you can use options for increasing your speed. This is with nitrous supplied on the car. In the day compete in,the Speedhunter event. Earn points to build your car even better. Then at night get in wild street races and watch for rogue cops. On this you will be mostly trying to get from one track to the next. Then using the points earned to buy cars and fix them up. The faster cars are earned by earning more points.
But there are many cars to choose from that work fine. When your going around tracks you can watch your placement in the race. This is with an icon showing where you stand, and where the others stand also. Being careful for wrecked cars in the road matters. Your going to have to watch out for other obstacles in it also. This plays good on Switch, and is one of the best for car racing.
When your racing the main goal is to unlock new levels. This is done with a map that shows each on. You advance from each level by achieving required results. This is with objectives given during the race.