iOS Android Tower Defense | TD Games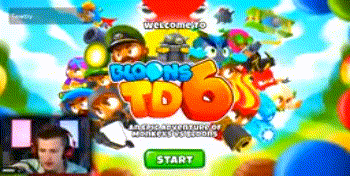 My favorite tower defense anywhere as of now is Bloons TD series. It can be found on IOS, Android, and other mobile platforms, and have been around since 2007. They originally built it for web browsers, but with the rise of mobile smart devices they shift towards those. It payed off with Bloons TD consistently at the top of the charts on both IOS and Android. Everybody has an original opinion about what their favorite Tower Defense game is, but anybody who has played them in the past decade has mostly likely played one of the six versions of Bloons TD.
Pros
Performance
With Bloons TD series being one of the best performing paid for apps consistency, it lends to better developing and upkeep of the game. This keeps the game optimized and running on all versions of operating software.
Consistency
You know you will pay for a top-notch game, if you know it will stay on your phone, right? This might come to alarm to people that paying for apps is wrong, but you can play five to ten free tower defense games until you find one with the quality of Bloons TD. This is also part of why their consistency of high.
The Difficulty System is Real
Some tower defense games you can play and feel you will beat them if you just put the time into them. There isn't much of a challenge which over time leads to bordem, and on to finding the next tower defense to give us a challenge. Bloons always makes it so you have to learn how to beat the addition that is out.
Cons
It Cost Money
Normally, Bloons TD 6 (the latest version) will cost a onetime payment of $4.99. But just like many apps, it goes on sale often. But as we discussed in the pros section, there are many benefits to making the one time payment.
Hard is Hard
Just like any tower defense, you play it for twenty minutes just to lose on the last wave, thus you have to start all over. Bloons learning curve can be hard from years of development. Also, since they make their hardest level actually hard, getting to that point alone can be daunting.
Learning Curve
If you have never played Bloons TD, it can be challenging. There is a lot to the gameplay, but over time as you play you learn when, where, and how to play each character.
Conclusion
My favorite tower defense game is Bloons TD 6, which is available on IOS and Android. Just the functionality of the game alone makes it my favorite. It almost never crashes, doesn't have bugs, and has great online mode. Unlike most free tower defense games. You might have to pay a premium to get a premium product, but unlike many applications for mobile devices, Bloons is a onetime payment instead of recurring payments to play. Thus, if you are willing to make a onetime payment of $4.99, you will receive a game that will last you the whole time you own the phone.