PC Console Gaming vs Mobile | Mobile Games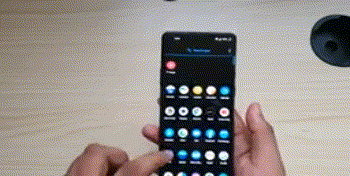 Gaming has reached multiple heights. In the past, we know that there are 2 platforms when it comes to gaming and that is – PC and Consoles. However, there is a new contender that is on the rise and that is mobile gaming. It is pretty common for smartphones to have games on it, like candy crush, snake, and some games that will past the time when you're in a bus or a plane. However, it is a full surprise that some competitive games came into the mix like PUBG, Arena of Valor, Mobile Legends, and etc.
With the mobile gaming on the rise, tech companies have made some pretty fine mobile phones designed for gaming. One of the best smartphones out there that is best for gaming is the Republic of Gamers Phone II. The Republic of Gamers is a gaming brand that is designed by one of the most successful tech company called ASUS. ROG has been selling gaming designs ever since its release, from gaming PC's to gaming peripherals. ROG has a state of the art tech when it comes to gaming.
That is why, there is no question, that the Republic of Gamers will not let us down with their new gaming mobile phone. The ROG Phone II has the chipset of one the fastest Qualcomm Snapdragon 855 plus. It has an insane 12Gb of RAM. A monster-like 6000mAh battery life that will keep you gaming for like the whole day. There is also one key feature that is worth noticing, and that is the side charging design. It is a bit of a nuisance when the charging port is at the bottom of your smartphone because the phone will be landscaped like a controller, and it will be annoying when you plug in the charger, and the charging wire is sticking out into your hand. The speakers are built out front as well, gone are the days where you get annoyed because your fingers are blocking the speakers. Making the sounds weak, and in gaming, in game sounds is everything. ASUS really thought this one through. They knew in game sounds is essential, that is why they gave a lot of attention to the speakers. The outdoor mode is nothing like any other smartphones out there. It is literally a mile away from its competition.
Now, we are going to talk about, the most hyped-up feature of the smartphone and that is the screen. The screen has an outstanding 120hz refresh rate and 1-ms response time. It is like a gaming monitor that you don't have at your PC. That is every gamers dream, to have a monitor that has that refresh rate, and that kind of response time. However, this screen is on a gaming smartphone, how crazy is that? ASUS claimed that the brightness and contrast of the screen can reach up into 600 nits, and they are not totally wrong. The screen reached 626 nits with 75% of the display shining. Without any outside external sources of light, you can expect the brightness sliders at 100% to give you a very nice 480 nits.
The Republic of Gamers Phone II is my favorite smartphone for gaming, with all the reasons that I just said, it is clear that this device is a device that is built for the hardcore mobile gaming. It is like a PC on the go. With the refresh rate of the screen, the battery life, the chipset, and the speakers. It is safe to say, that this is the best device for mobile gaming. I have played a lot of battle royale games on it and it literally lives up to the hype. ASUS has really outdone itself on this. They really thought of everything through, they really want the user to have an immersive gaming experience. Phones and tablets may not be at the same level as of PC's, PlayStations, and Xboxes, but there are a lot of games that has a decent amount of graphics for a mobile game. An e-sport in mobile gaming is also on the rise in some countries. Gone are the days where candy crush and clash of clans are the only games that you can play because you can't afford a PC or a console. Mobile gaming is on the rise.