iphone 11 | smartphone gaming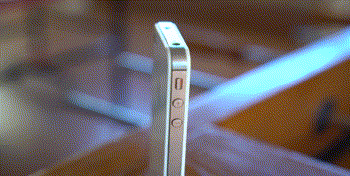 Having a console or PC is great for your average home gaming experience, but in the current year these are no longer needed to have the same gaming experience. With some of the most high tech smartphones being released by Apple and Android you can take gaming anywhere you desire.
When looking at mobile gaming, the average gamer always looks for a few main points. These being the FPS (frames per second) numbers that the phone delivers on high end games, the speed of the phone often determined by the GPU/chip-set, the battery of the phone, and the temperatures that the phone reaches when gaming for several hours. There are very few smartphones that can offer these features as a top priority when mobile gaming but there is one that stands out quite a bit more than the others.
The iPhone 11 Pro (or max), with its amazing screen, power, and processing power takes gaming to a whole new level. This iPhone is bigger, better, faster, and more efficient when it comes to gaming. With access to some of the best games the mobile market has to offer along with this iPhone having the fastest chip-set for mobile gaming it throws every other option right below it. The chip-set is known as the A13 Bionic chip that offers 64-bit, a six-core CPU that runs at 2.65 GHz, even some custom made PC's do not run at those speeds making this smartphone an exemplary option for gaming.
Why the iPhone 11 Pro?
The iPhone 11 Pro offers features that not a lot of other phones offer when specifically talking about gaming such as:
Maximum graphics quality during long gaming sessions until the battery runs out. The display brightness will not be dimmed down automatically even at maximum. Offers a very large battery capacity for long battery life. The iOS system itself is stable and runs smoothly. This phone also will not get too warm which means game performance will not be hindered because when systems get warm when playing games this leads to FPS drops which decreases performance. Along with this the amount of RAM that is offered is quite high so that the games and apps do not have to be reloaded and can be started faster. Apple also includes a custom GPU that will push FPS numbers even higher as compared to the previous iPhone's which is another reason to game on the iPhone 11 Pro.
Aside from whats inside the phone, the system itself is optimized for gaming as well. iOS 13 is bringing on an extreme advantage to gaming on this smartphone with its ability to connect to Xbox and PS4 controllers. For gamers that are on the move and can not bring their consoles with them this smartphone is ideal for them to use because not only can you play your favorite console games such as Fortnite wherever you go, but you would not hinder your in-gaming abilities because you will be able to use the same controller you usually play on. Even in-game the controller buttons show up which is a huge plus showing that iOS 13 is fully optimized for your gaming experience.
With Apple's recent addition of Apple arcade, there are a variety of brand new games to try out that have never been seen before. New characters, stories, worlds, and experiences that you love all brought to your phone for a fully maximized mobile gaming experience. What more could you want from a smartphone?
All in all the most underlying fact is that once you get this phone for gaming you will not have to upgrade for a long time even as a hardcore gamer. The chip-set this phone offers will run games and other apps smoothly well into the future even as gaming hardware demands increase because this iPhone is so out of the league compared to other competitors. The battery can always be replaced in the future if that burns out but other than that all your games will run at max settings for several hours without needing a recharge or any overheating issues which is the key feature making this smartphone one of the, if not, the best for mobile gaming.