The Best TD Games For Your Android and iPhone | TD Gaming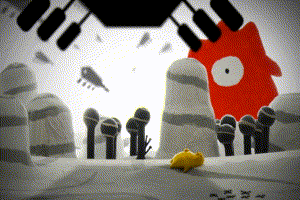 The Best TD Games For Your Android and iPhone
It is time to play some Tower Defense. I have listed the top three games that players need to know about in 2019. FYI: Every game is available for use on your Android and iPhone.
TD Games
1)Radiant Defense(also known as Jelly Defense)
Do you notice how some games will start to look identical after a while? There are so many out there that they all begin to look the same after a while.
Jelly Defense(or Radiant Defense) is not one of those games. It is so refreshing and new. You could play the game ten years from now, and it will still look cutting-edge.
It has won a handful of awards, including the Mobile Game and Trend Awards. It is full of color. The one problem you may encounter is that you have to have strong tactical skills to make it through. This is a game that may prove a bit challenging for some of the players. It depends on how advanced your tactical skillset is. Still, it is one of the top Tower Defense games for players of all ages.
Two more things to mention: Some players find the game a bit reductive. Some players have even said they find the game boring due to its repetitive nature. It is also not free. You do need to pay to play this game, sorry!
2)The Heroic Tower Defense
This game has players doing things like building walls and casting spells. Sometimes the games that say the least give the most. This is definitely one of those games.
Some players may find the images a little on the basic side. Some have argued that the game is not very life-changing. More importantly, it does score high points on the Google Play app. Some players like their games to be no-muss, no-fuss. This game is definitely for people who like things done on a simple level. Just because something is simple do not mean you still cannot have fun.
FYI: Some also argue that the game does not come with a lot of bells and whistles that other TD games do. You may also find that some of the characters get too challenging as you approach the advanced levels.
Everyone has their personal preferences.
3)Robo Defense
This game has more than 55,000 ratings on Google Play. This game has attracted a lot of attention online. Do you have an Android that is 1.6 or higher? You will be able to play the game. There are a lot of levels, not to mention a good balance between advanced and basic levels.
FYI: Some players deal with the gaming crashing from time to time. It also has not been updated since a year ago. You may need to tweak your phone settings to play the game, but it is one of the better games out there.