Samsung S20 | Smartphones for Games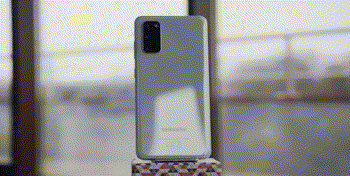 I love playing games on my mobile phone, the Samsung S20. It is the latest smartphone from Samsung and the manufacturer has never disappointed with any of their models. This one is no exception as it has all the features I would want in a smartphone I would play tons of games. There is a reason why I would always anticipate the next model of Samsung. Here are some reasons why it is the perfect model for mobile gaming:
Long Battery Life
We all know the battery is the first thing you must watch out for during mobile gaming. Thankfully, this mobile phone has a long battery life so I played it during my trip back and forth to the office. I was able to play it during my break time too. When it is fully charged, it will last up to four hours. Of course, I make sure to fully charge my mobile phone every time I leave home. The Samsung S20 won't even take long to charge. I just plug it in while I am preparing for work and it is already fully charged the moment I step out of the shower. Now, I don't have to worry about it going low battery for quite sometime.
8GB of RAM
No matter how many apps are open at the same time, I did not experience any slow movement from the games I was playing. I was even enjoying myself even more. It is fine for those who want to multitask. In fact, I was playing games and I was also online on all my social media accounts. It did not make the game slower. It made it a lot of sense for this feature to be included in the Samsung S20. Even if something was downloading, it did not slow the phone down. In fact, I was still playing games while downloading apps.
Efficient Power
Thanks to the Snapdragon 865, the power is pretty efficient for my mobile phone. The architecture is indeed amazing. You will be able to play your games more efficiently. I had a great time thanks to the outstanding power. I was never disappointed with the performance of the mobile phone. In fact, it just keeps on getting better and better each day I am using it. The computing power is really amazing and I was amazed at how fast it is. I even wondered if that can still be improved in future models since it really performs well.
QHD+ Screen
The QHD+ screen is something I would always look forward to whenever I play games on my Samsung S20. The video is crystal clear and I never thought I would have a screen that clear for a smartphone. It is as clear as a widescreen TV so I would always imagine myself playing the games at home on widescreen LCD. The only difference is the screen is much smaller.
5G Ready
Since it is 5G Ready, you will be download games in an instant. I can't believe the number of games I was able to download in a span of a few days. The memory is also nice so you will have lots of space for so many games. There were certainly many times when I could not decide which game I would play.
Now that you know why I love using the Samsung S20 as my mobile device for gaming, you should not be jealous. After all, there are a lot of models that would be great for gaming. Each manufacturer would make a bold claim as to why their model is the best. I got the mobile phone at a hefty amount and I did not regret it one single bit. It served a lot of other purposes other than gaming. Since gaming is the topic, I was fully entertained whenever I used this smartphone for gaming.
Don't forget to put strong stainless steel cases on these smartphones so there would be no need to worry about them malfunctioning when you accidentally drop them. After all, there will be times when you accidentally drop your phones on the floor. When the games get competitive, I would slam my phone on the table then I would remember how durable the casing is.