Defense of Greece Mobile Game Part 1 | TD Gaming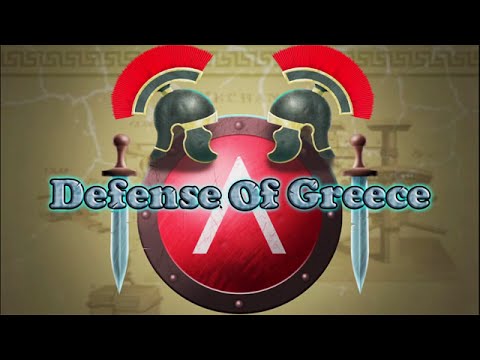 Tower defense games are definitely either love or hate for most people.
Whether or not you love them or you hate them you gotta admit that they can be pretty challenging and they can be played anywhere you go now that we all have mobile devices. This company- called First Games Interactive- has made one based on the Ancient Greeks defending against the Romans.  It's pretty cool.
If you ever wanted to play tower defense game were you the ancient Greeks fighting against hordes of Romans by God First Games Interactive has a game for you. This is going to be an in-depth analysis to see if this mobile game is actually worth downloading.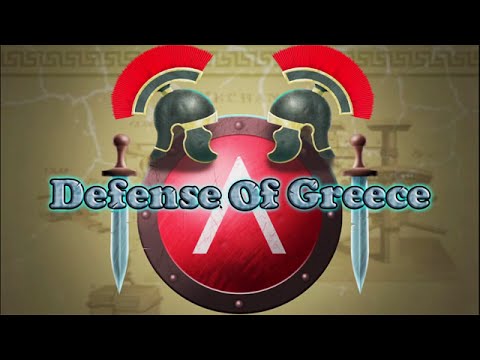 IS this TD game worth it?
On the opening screen there's a Greek engineer guy. And he has some kind of like assistant guy with him. So you know, they give you the lowdown for the story behind the game. Basically, the fucking Romans are attacking the Greeks so that's pretty straightforward. But where and how do you even know what to do?
I mean how useful. So now what you got to do with the towers? You don't know you know play this! Before you freakout-  you have a tutorial you can use! Genius. That tutorial is goddamn so amazingly thorough- you will be amazed, by the end of it you'll be a genius at the game. You could even turn the sound off; you could turn the music off if you don't want to play with it on how cool is that?!
Guess what you can't connect to Google Play Games. So you can't save your progress or improve your profile score- none of that crap. But other than that, you should be an expert now that you've taken the tutorial and you should be able to beat this game you shouldn't have to rely on Google Play Games. You shouldn't have to have some online cloud server save you progress and baby step you through the whole game! Duh!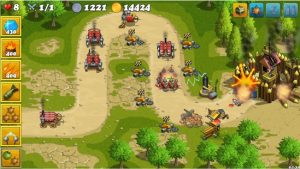 Oh and oh wow you're one of those people I can't believe exist,…. you don't even know tower defense yet. Use what the whole tutorial shows you because you never even seen a tower defense game.
I'll take you to school for a minute. Is pretty damn straightforward.
The enemies follow a path. That's it. This freaking simple premise- all you gotta do is just stop the enemies going down a path.It's simple. And guess what you can put shit on the path to hurt the enemies- that's crazy.
Yes those are called towers. Those are called towers I don't know if you're catching on yet but those are the towers you use to defend.
read more on Defense of Greece Mobile Game Part 2
Recommended TD game: Turret Defense